*Just FYI I wrote this post on Monday. Yeah, I know...*
Cheese and rice, yesterday was like the day from hell. Minus the crazy awesome dance party me and the bestie had late at night. But the past is in the past except for in this post when I inform you of the goings on re: my health and fitness from the last week.
Again,
good but
not great. And you can see that I haven't exactly been on top of my game in my photos. I think my biggest problem is dinner time. I eat oatmeal almost every morning for breakfast, have a protein bar during the day as a snack, try to get a sandwich or some chicken in during the day for lunch, but then around 6pm I start getting soo hungry and start snacking on chips or dressing-soaked lettuce leaves or deep fried yuck and then at the end of work I grab whatever the extended fam has had for dinner (usually something high in carbs) or in a pinch I have McDonalds. Oops.
I totally bailed on the gym this week too and only made it twice. I didn't even go to the awesome class I wanted to! I was loving the full body sore I ended up with last week, but I just let life and laziness get in my way. I know that all I need to do is tell myself to just do it... and I will, but sometimes it's just easier to say whatevs, don't matter.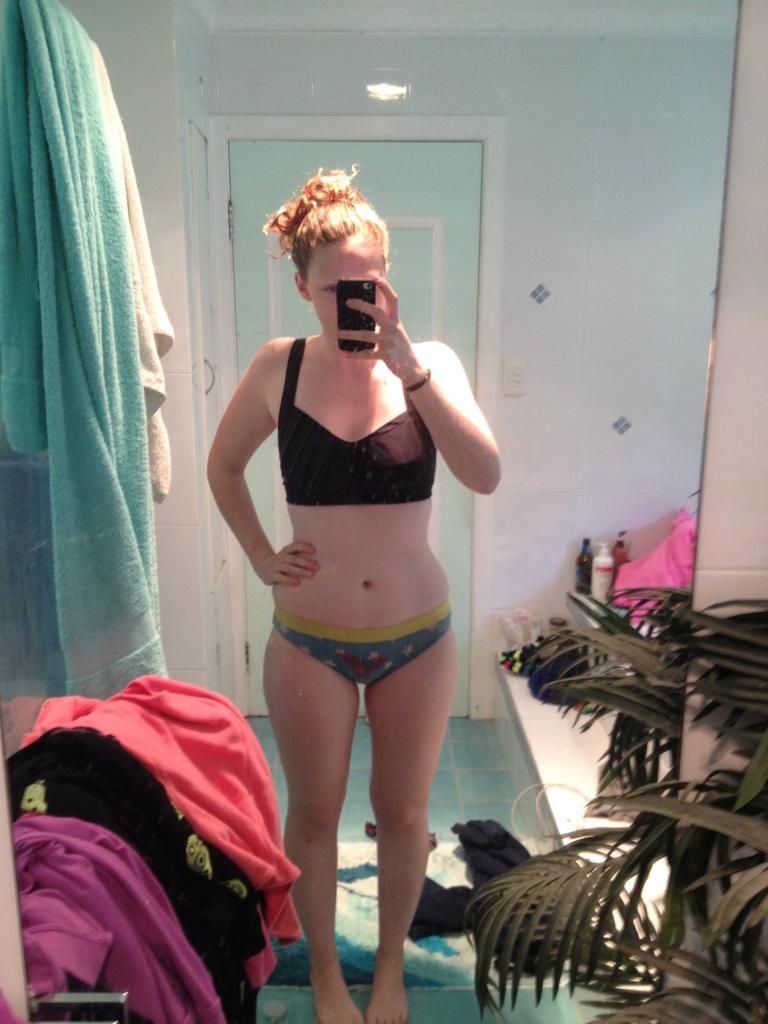 BUT, it does matter! Because not only am I paying for this shit out of my bank account, I'm paying for it with my waistline. McDonalds makes me feel like garbage. I know my habits. I know what I'm not happy with and what I need to change. I need to make small changes to
break the cycle
. I'm on the right track. I have breakfast every day, I made protein bars I enjoy eating and can sneak at work, but I need to deal with this midnight munchies issue.
Maaaaybe not this week though. I'm putting the gym membership on hold for a week cause THIS GIRL is going to Splendour in the Grass for her big ol 22nd birthday!! I'm going to pack some healthy snacks but almost guaranteed I'm going to drink, eat junk food, and have the world's greatest time for a week. Don't matter, it's the #bestmonthever, remember?
I might disappear of the planet for a little, but don't worry, homegirl will be back in a week and do I have plans for you little blog!!
Ps - My current weight is 68.7 kgs or 151.5 lbs. Booo.
xx Becky