My mom makes amazing apple crumble. I still don't know how she does it, but it's her contribution to every Thanksgiving, Christmas or pot luck event. She has perfected the recipe, no long hours spent slaving in the kitchen, just a pinch of this, a splash of that and a whole ton of apples. She fills a massive baking dish with the sticky sweet (but not too sweet) filling and covers it with the brown sugar oatmeal crumble. It's the only dish on the dessert table that everyone tucks into and we never came home with leftovers, much to my daddy's disappointment.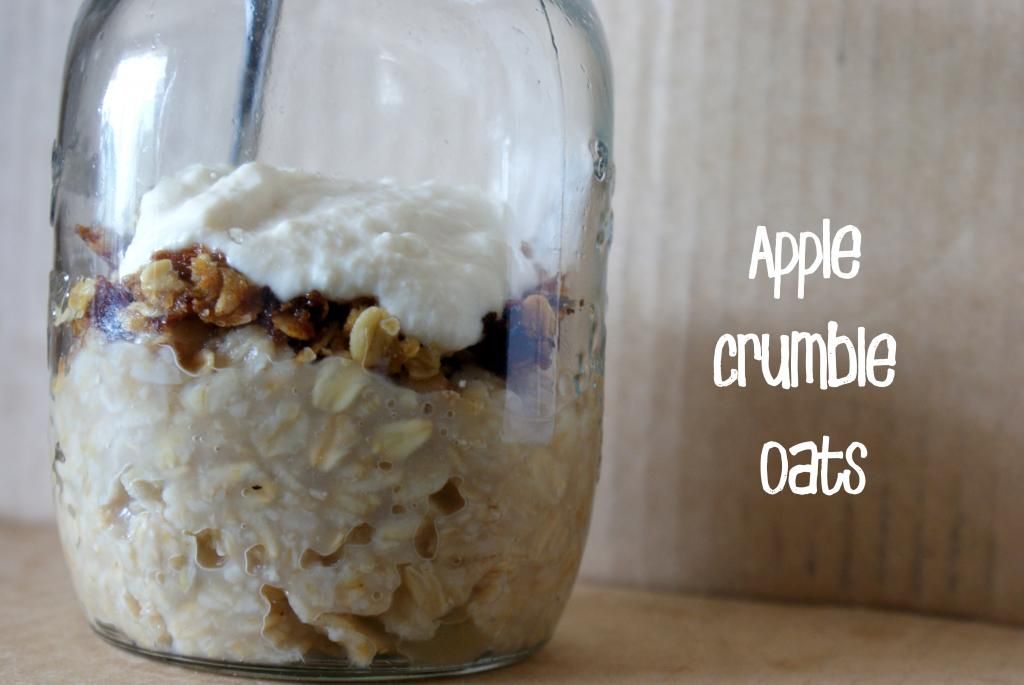 I've been living in Australia for almost 2 years, and people are constantly asking me what I miss most about Canada. The first thing that comes to mind is the change of seasons. The distinct transition from hot humid summertime to crisp autumn air and the beautiful colours as the leaves change and the world around you prepares for winter. Pulling out the electric blankets for the bone chilling winter nights, although they don't seem too bad snuggled up with a cup of hot chocolate and a good book. The exhilaration that comes only from seeing the first teeny bud sticking out of the recently defrosted ground. It's spring in Australia, but really it just feels like another day. I've been pretty unlucky with the weather and never really experienced a hot Aussie summer so the days have all been pretty similar.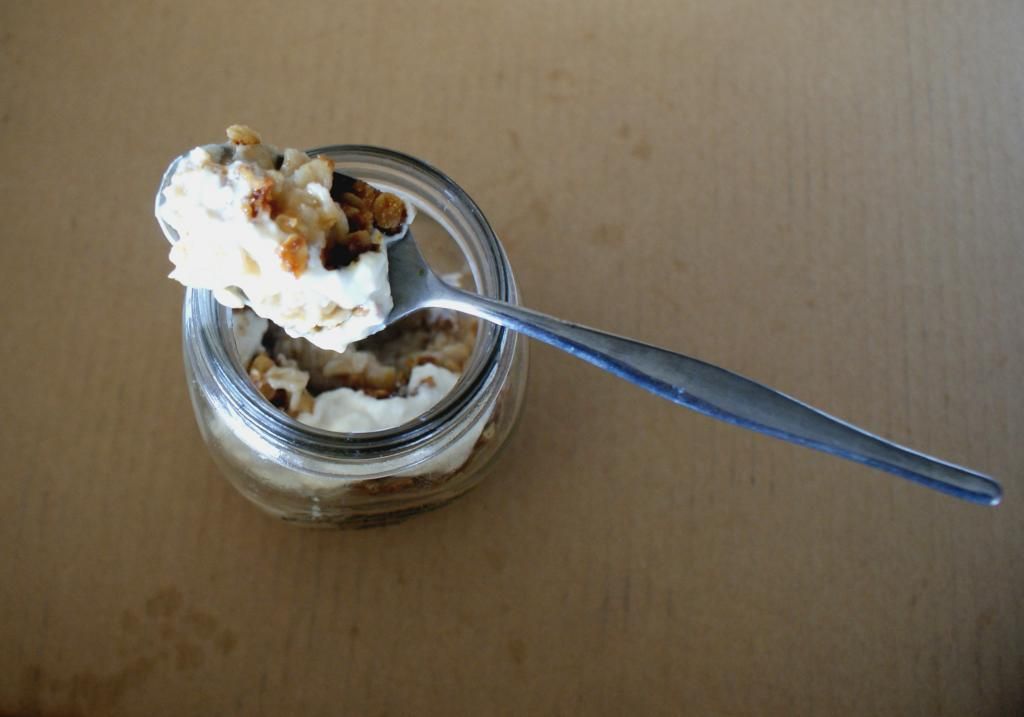 I miss my mom's cooking. I miss having roast beef and horseradish mashed potatoes and chunky beef stew on the winter nights where the sun has set by 5pm. I miss the sticky pork ribs and barbecued corn on the cob on the back porch on those glorious summer days I never appreciated. I miss waking up to the smell of bacon and coffee on a Sunday morning, and roast turkey any day of the week, just because my mom loves cranberry sauce. I miss her apple crumble.
These oats are the perfect balance of tart apple and sweet crumbly brown sugar with a dollop of vanilla yoghurt acting like the vanilla ice cream. Eat for breakfast, or as a healthy alternative to a late night sweet treat.