Hey guys!! Whaddup. How was your month? Mine was pretty rad but holy unexpected. Let's jump right in and check how I did last month... Not to great. Ooops!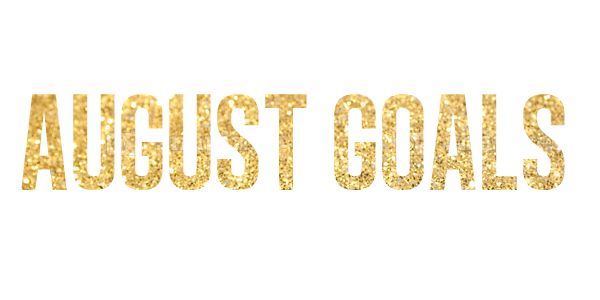 1. Floss once a day minimum. Twice if I have the time. It's time to grow up and just do it even though I reckon those strings are actually out to get your gums. I'm not going to gross you out with how many times I didn't floss but yeah. Definitely a fail. Flossing freaks me out!
2. Get my money's worth out of the gym. I'm pretty sure I've worked it out to be $5/regular session and $7/class. Since I pay $22/week, you do the math. Personal trainer visits don't count! Check!! I went at least 3 times every week except for when I went away, and I even went to a class! I'm going to try so much harder this month, though!
3. Raise $500 for Dry July you can donate to me
here! I pinky promise not a sip of that no-no juice shall pass my lips! Ummmm so no one donated to me. At all. Not even myself. fail.
4. Have the greatest birthday my birthday is in 26 days people. What on earth am I going to do for it?! Wooo Splendour Bender baby! Had such a great time at Splendour, and even though I got sick on my actual b-day I'll just pretend the whole week was celebrations :)
5. Write for fun. I have a whole book full of ideas, it`s about time I finally got pen to paper... or fingers to keyboard Half achieved? I wrote a bunch of things down, but not a lot for fun.
-------------------------------------------------------------------------------
July was still the #bestmonthever, but I have high hopes for August and my new goals!
1. Blog 3x a Week.I promised you excitement and believe you me, it's coming! I've just got to get my consistency on!
2. Start Training for a 5k run. I'm so stoked to get on this fitness train. I really really want to be able to run a 5k if not just to say yeah, I can run a 5k!
3.
Accomplish 2 of my 22 before 23 goals.
Very calculated, but 2/month and I should be done before next July! Plus there's a couple of fun ones on there :)
4. No-Spend Month! We are in a serious spending freeze right now and I'm so bad at saving my ca$$h. I'm going to create a reward chart as my way of allowing myself to earn points and trade points for money.. I'll post about that soon!
Linking up with The Nectar Collective for Weekly Wishes. Have the best month/week/day ever!